Electrical Visual Voice Hooters - USB / Wi-Fi / IP
Binex introduces first time in India the most Innovative Electronic Visual Voice Hooter with Built in Accept Facility. Low Power Consumption Can be used for TPM, POKE YOKE, KAIZEN & DCS. The only hooter of its kind which gives an audio output and has an visual indication and has a built-in accept facility, thereby saving on the cost of a contactor or relay. It acts as a single window annunciating system. Programmable Timer Hooter with Potential Free O/P's. Routine Time Announcement System. Also can be controlled wireless. Available in Telephone Ringer, Siren, Musical, Melody, Multi Tone, Single Tone, Wireless and Economical models.
.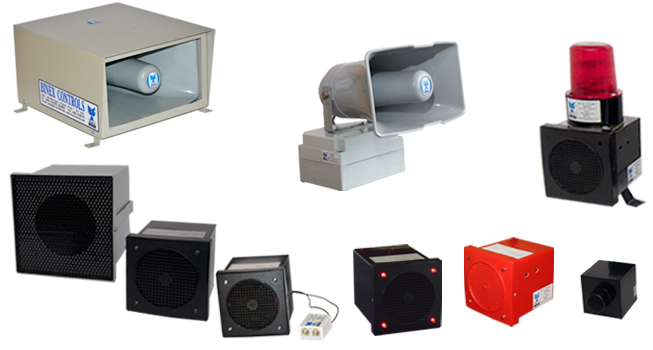 Binex USB / Wi-Fi / IP Electronic Voice Hooters can be controlled directly from your computer, I/P signals by USB. Binex Hooter can be switched with Binex Software which is available with the Hooter. We can provide hyper terminal codes for Serial Communication codes for controlling the Hooter with any software.

Customization is available. We can control up to six voice messages.



Model

BCHUSB

Available in

Up to 6 messages

Size

92*92, 138*138, 310 mm*260mm*150mm

Type

Multi LED/SMD (super bright)

Color

Black & Red

Voltage

6V-220V AC/DC, 440V AC, 5V DC USB

Connectivity Software
• Binex Tower Lamp Software
• Serial Communication codes available
• Commands set for USB & Wi-Fi interface will be provided for Free.



Cut Out Size

92mm*92mm, 138mm*138mm, 310mm*260mm*150mm

Voltage

12V ac/Dc, 24Vac/Dc, 48V Ac/Dc, 110v Ac, 220v Ac

Input

Potential Free, Auxiliary, BCD input signal

Total O/P

Single message to 250 messages & above

Visual O/P

Yes

Voice Messages

Air pressure high, Temperature low, ok/not ok, Gas leakage

Voice Output

Trip...custom built in any language & music



Cut Out Size

22.5mm Ø

Voltage

12V ac/Dc, 24Vac/Dc, 48V Ac/Dc, 110v Ac, 230v Ac

Total O/P

Single Tone

Visual O/P

NA



Cut Out Size

68mm*68mm

Voltage

12V ac/Dc, 24Vac/Dc, 48V Ac/Dc, 110v Ac, 220v Ac

Total O/P

Single tone, Four Tone, Musical

Visual O/P

Yes



Cut Out Size

92mm*92mm

Voltage

12V ac/Dc, 24Vac/Dc, 48V Ac/Dc, 110v Ac, 220v Ac

Total O/P

Single tone, Four Tone, Musical

Visual O/P

Yes



Cut Out Size

138mm*138mm

Voltage

12V ac/Dc, 24Vac/Dc, 48V Ac/Dc, 110v Ac, 220v Ac

Total O/P

Single tone, Four Tone, Musical, Voice

Visual O/P

Yes



Cut Out Size

310 mm*260mm*150mm

Voltage

12V ac/Dc, 24Vac/Dc, 48V Ac/Dc, 110v Ac, 220v Ac

No of Tones

4 Tones

Mounting Arrangement

Base Mounting

Body Color

Siemens Grey


Binex Electronic Weather-Proof Hooter with four tone, it's also available in programmable voice hooter with weatherproof cabinet. Led Flashing Beacon Lamp can be attached on it for visual indication

Cut Out Size

180*130*100

Voltage

12V ac/Dc, 24Vac/Dc, 48V Ac/Dc, 110v Ac, 220v Ac

Total O/P

Tones, voice

Visual O/P

Yes
Telephone hooter is connected in series with the telephone line. It gives a amplified audio ringer output for all incoming calls. Total isolated circuit. Zero Voice interference, Widely Used in noisy shop floor, and industries with high sound level.

Cut Out Size

96mm*96mm

Voltage

12V ac/Dc, 24Vac/Dc, 48V Ac/Dc, 110v Ac, 220v Ac

Total O/P

Ringer


Visual O/P

Yes
Read more products :